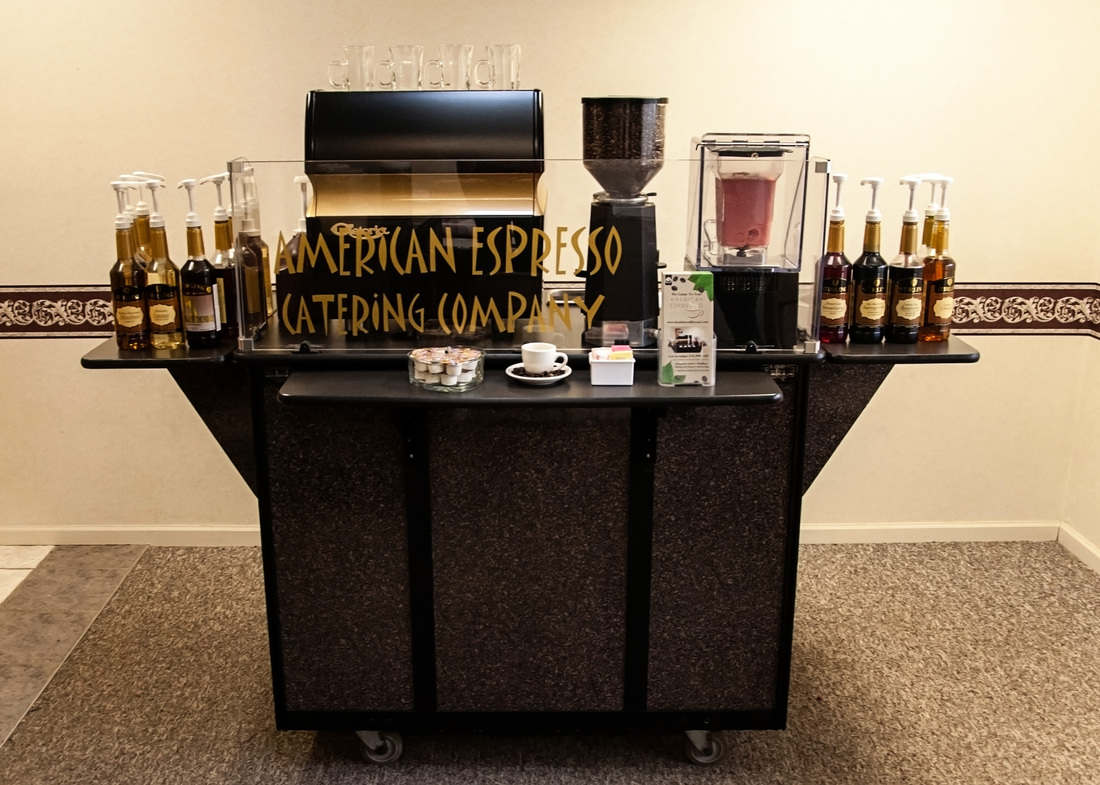 A coffee bar is like a coffee shop on wheels! We come to your event and dazzle your guests with just about everything you would find in your local coffee shop! Americanos, Espresso, Hot or Iced Lattes - Decaf or Regular - Double shot Espresso! Cappuccino, Café au Lait, Non Coffee Beverages Included - Hot Tea, Tea Lattes, Italian Sodas, Chai Tea Lattes, Hot Chocolate!
FLAT FEE - UNLIMITED DRINKS - WE COME TO YOU!

So many options - you will want to have a party just to have us there!
​Add a smoothie/Frappuccino bar or an ice cream sundae bar. Order a second cart for larger groups or combine with a Smoothie Frappuccino bar for more fun. We have packages designed for your budget and event and will customize any package to fit your needs.